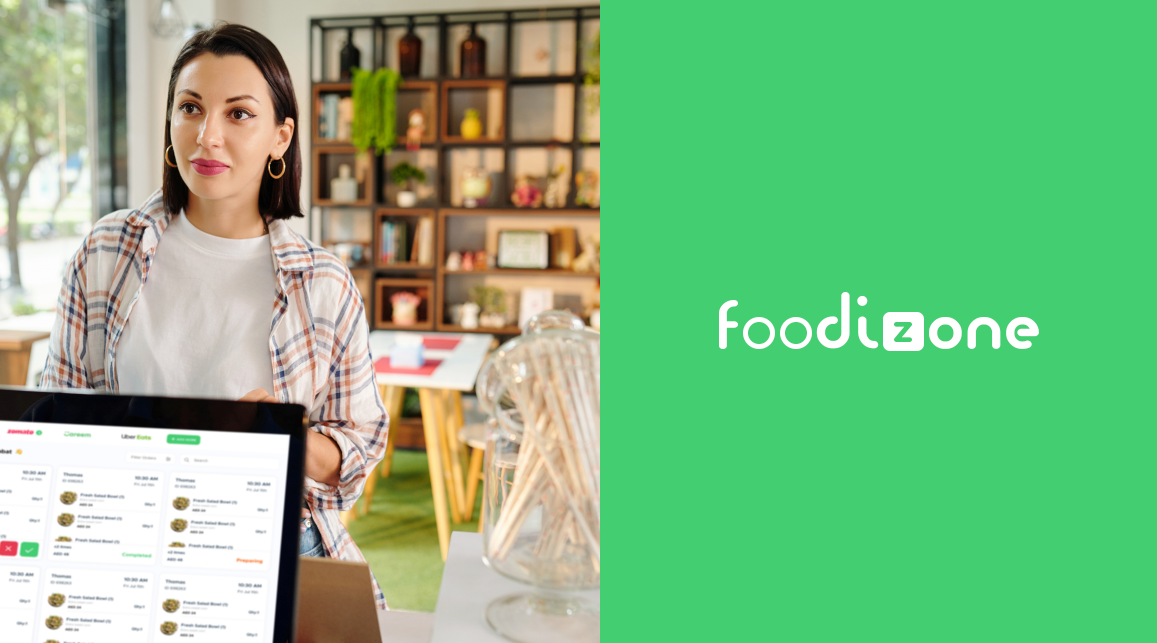 A holistic management system designed specifically for food delivery aggregators to manage their operations via a single framework. This revolutionary concept is poised to upend the food delivery industry. Because this program was designed exclusively for the GCC market, it expedites and streamlines the activity of recognized aggregators.
Brand Assets & Harmonization
Ideally, Foodie Zone's, Business goals and Strategy, had inspired our UI/UX, and Graphic Design Team of specialists in Dubai, to draft a groundbreaking logo design.
The backdrop hue that was chosen for the foodie zone, is Green, a color often utilized in cooking because of the positive connotations it has with health, and freshness, though our approach, was to reflect a healthy ecosystem, that will facilitate the food delivery operation management.